Fly out of a world focused on self-gratification, to one of compassion for lost and impoverished Native Americans. This is the heartbeat of Wings of Faith.

The opportunity that birthed Wings of Faith started as a film ministry in the 70s. Extremely remote areas were scouted by small plane, then navigated with a customized van loaded with a generator, sound equipment, and an 8' X 10' screen, showing films to minister to the native population. The two-way screen was mounted on the top of the van enabling the villagers to completely surround it. It was lovingly called, "Church in a Box" or "Bread Wagon," and translated, "living bread to dying people."

The challenge grew as missionaries asked the team to return with needed items that were unavailable in the remote area. They requested clothing, hygiene items and first aid supplies, and later asked for evangelistic services, medical evacuation flights, transporting missionary families and disaster aid and relief.
Our Mission
This was the beginning of God's plan to begin a missions flying service in Southern California. The flying service was open to volunteer pilots, mechanics, and ground support to serve missionaries in Mexico, Central America and right in our own backyard in the Native American Indian reservations. The purpose was twofold: to give part-time pilots or corporate pilots who wanted to serve God with an opportunity to volunteer by flying missions, and to meet the need of various missionaries.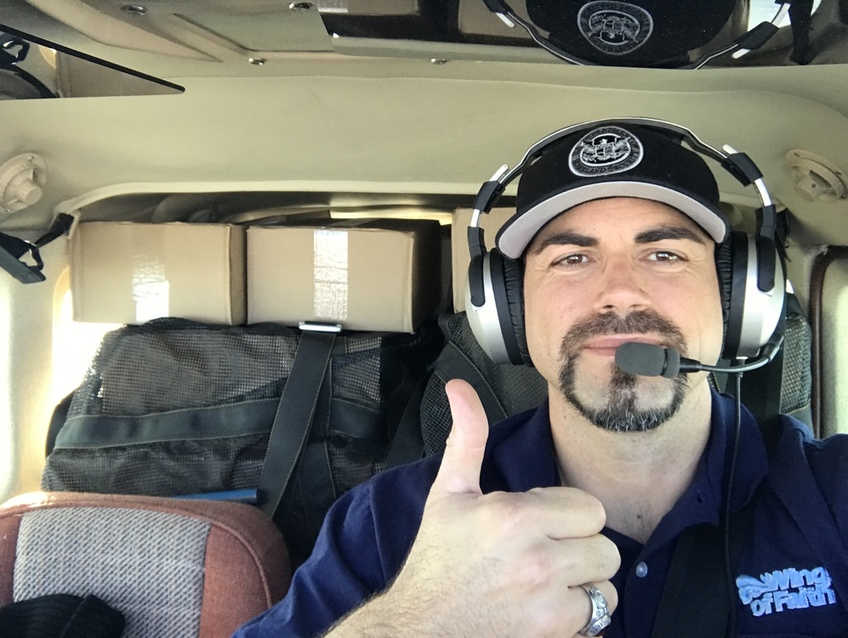 From one man's vision and a single engine airplane, Wings of Faith, a non-profit 501 (c)(3) organization was established that has served missionaries since 1977. Based in Tustin, California, with flight operations at Corona airport, Wings of Faith has grown to include an additional operation called Wings of Faith East, located in Cornelius, North Carolina, which supports the Appalachian area in West Virginia.

The two operations conduct more than 60 flights per year with 20 pilots and 15 airplanes. We serve 21 missions in California, Nevada, Arizona, New Mexico and West Virginia, including 14 tribes in the Western states. The mission of Wings of Faith is to use God's guidance to provide the means and opportunity that will enable people to fulfill their desire to assist those with material and spiritual needs.
Our Vision
Wings of Faith has always tried to be there to help people who can't help themselves -- physically, spiritually, financially and materially. Wings of Faith stands ready to aid in disaster and relief wherever and whenever the Lord directs us.

Mission cargo is received weekly at the Wings' hangars or warehouse. Cargo flights are scheduled each week and with special handling and care, vital supplies and equipment arrive in a safe, timely fashion. Typical flights include transporting work teams, medical teams, missionary families, as well as the mission cargo. The commodities provided that are not readily available in the field include food, Bibles, Sunday school supplies, power generators, sound equipment, projectors, Gospel films, teaching videos, autos, trucks and vans. By the grace of our Lord, are able to aid the missionaries' outreach without adding extra expenses to their limited budgets.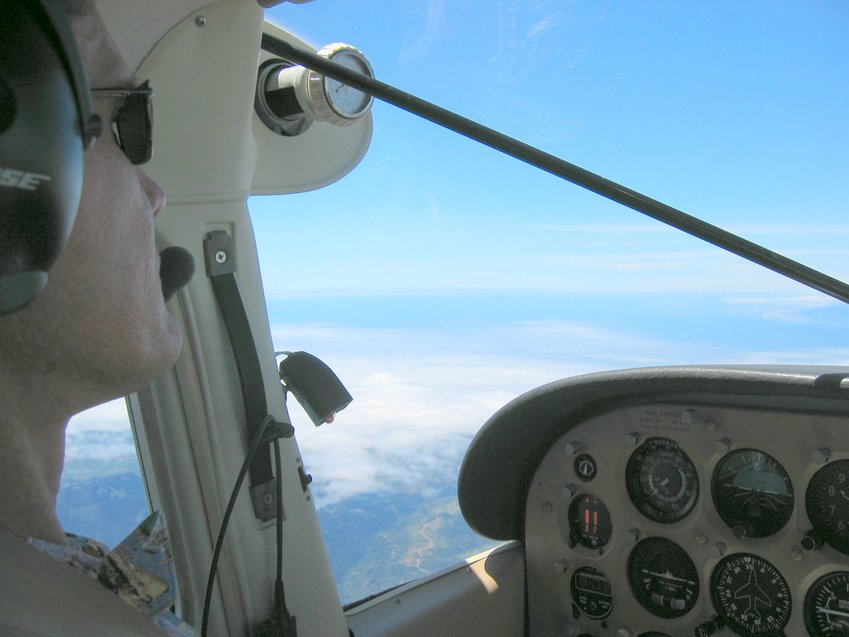 Every good deed plants a seed of hope in the lives of the Indian people, and bridges the gap between differing religious beliefs. If the saying, "Actions speak louder than words" is true, then Wings is shouting from the rooftops to these precious people about the unconditional love Christ has for them through sacrificial service that meets their basic needs.

Wings provides evangelist services, ministering God's word with grace and love, committing to help the poor, abused, hungry and forgotten people, giving a sign of hope in these communities that are ravaged by poverty and deprivation. With your support, Wings can provide materials, drivers, field workers and pilots to meet the dire need.

A Scripture that is the heartbeat of Wings of Faith is summed up in the words of Christ in Matthew 25:40, "And the King will answer them, 'Truly, I say to you, as you did it to one of the least of these my brothers, you did it to me.'"