Events
2017 Calendar of Events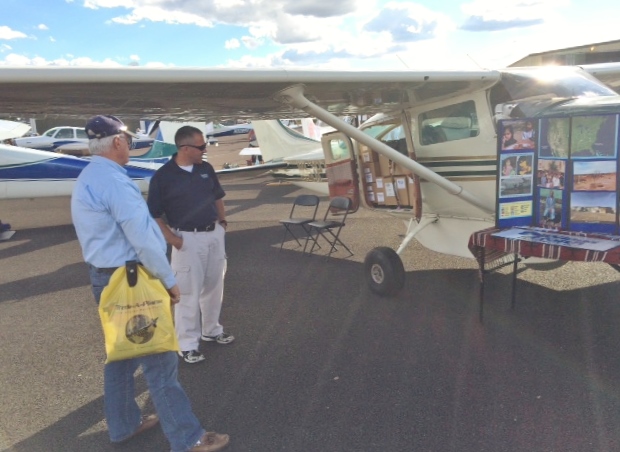 These are the general activities where plan to meet with other aviation enthusiasts and people interested in the ministry of Wings of Faith.
All of these events are open to the public. If you know someone who might be interested in being an Advocate for Wings of Faith at an Air Show or at other events, please read this page and then contact us.
The monthly Breakfast Fellowships are held at Marie Callender's, 160 E. Rincon St., Corona, CA 92879. Everyone is welcome so please bring a friend!
Since schedules are subject to change, please check this page regularly for updates.
March 18

Breakfast Fellowship

Starts at 9 a.m.

Corona, CA

April 1

9 a.m. to 4 p.m.

6951 Flight Road, Riverside, CA 92504

April 15

Breakfast Fellowship

Starts at 9 a.m.

Corona, CA

April 28-29

455 Aviation Drive, Camarillo, CA 93010

May 20

Breakfast Fellowship

Starts at 9 a.m.

Corona, CA

June17

Breakfast Fellowship

Starts at 9 a.m.

Corona, CA

July 15

Breakfast Fellowship

Starts at 9 a.m.

Corona, CA

July 24-30

3000 Poberezny Road

Oshkosh, WI 54902

August 19

Breakfast Fellowship

Starts at 9 a.m.

Corona, CA

September 16

Breakfast Fellowship

Starts at 9 a.m.

Corona, CA

October 21

Breakfast Fellowship

Starts at 9 a.m.

Corona, CA

November 18

Breakfast Fellowship

Starts at 9 a.m.

Corona, CA