Disaster Relief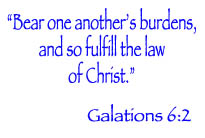 Disasters can strike any time, whether earthquakes, floods or hurricanes. You name it, and Wings of Faith has had some part in providing relief. We supply help with food, clothing, medical assistance and labor, donate air support, and search and rescue, just to name a few. We've helped in Haiti, Mexico and right here in our own back yard. We have a warehouse near our hangar at the Corona Airport stocked with food, clothing, medical and other necessary emergency relief items. These items can be loaded on airplanes and be on their way on a moments notice.
Hospital Ministry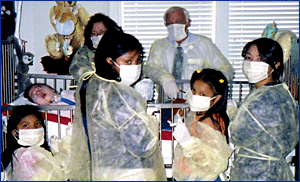 Wings of Faith has been involved in Hospital Ministry Service since 1977. We have transported many patients over the years, mostly children whose parents have no insurance or means to support the high cost of air-med or other very expensive medical air operations. Our well-trained pilots who provide this service, use their own aircraft.

Medical Transportation
Medical transportation is usually limited to transporting ambulatory patients with a signed consent and hold harmless agreement to scheduled medical treatments or visits. Pilots flying these missions under normal circumstances must meet higher qualifications including 500 total hours and an instrument rating. Transportation of other needs will be only by approval of the President or Flight Operations Manager. During times of natural disaster or other severe conditions, persons may need transportation for other reasons, and can also be accomplished with the approval of the President.
It's your generosity that makes it all possible. Thank you.